By Katie Orr
Published October 1, 2014
Tagged
Ready for an uprising of God's Spirit?
"For years, I thought to obey God I had to follow the rules and keep myself clean. But in that moment—burdened by the try-harder life—a new desperation for God's presence rose up within me. I began to see that my hunt for righteousness through works was futile, and that only seeking the presence of the One who has made me righteous brings true life change.
An uprising had begun."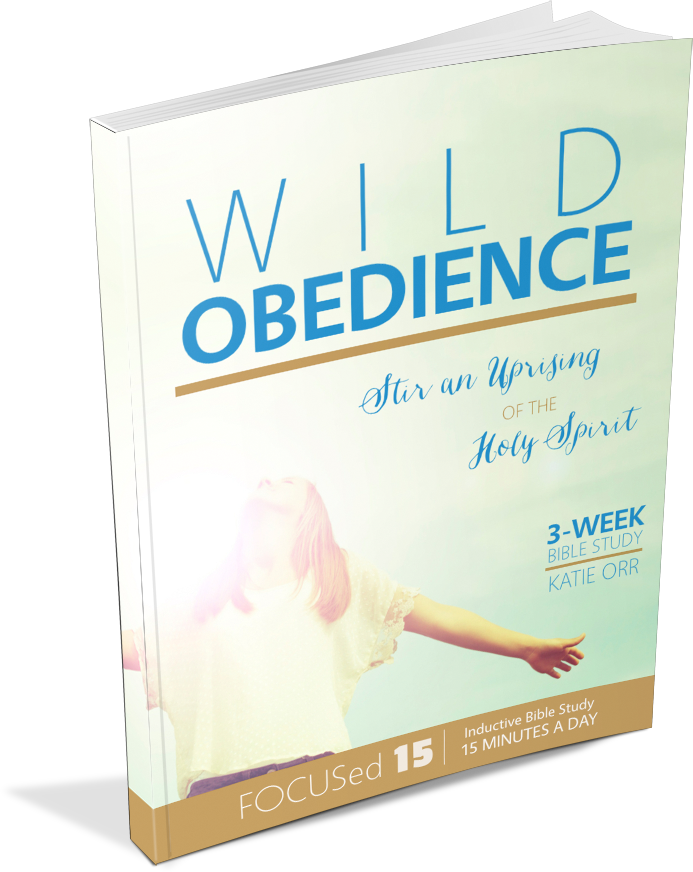 "I'm undeniably called to obedient living. The assumption is that you know this call, too, and hold a deep desire in your heart to walk in obedience. Oftentimes, there is a disconnect between the desires of my heart and the reality of my days. Determined, I set off on the journey toward obedient living, but when the rubber meets the road I end up in a ditch."
Do you relate to this experience? Do you often find yourself in the ditch of disobedience, or just wish to know God in deeper, more intimate moments throughout your day? Obedience is not following the dos and don'ts; it is not living the try-harder life.
Wild obedience is walking hand-in-hand with the Spirit of God, allowing an uprising of Him into every part of our life.
I am thrilled to offer to you, my Declare blogging friends, a pre-released copy of my latest FOCUSed15 Bible study written just for you. Wild Obedience: Stir and Uprising of the Holy Spirit will take you on a journey through a few key passages in Scripture which will renew our minds to the realities of who we are because of Christ and how these truths transform our efforts toward obedience. Additionally, using the FOCUSed15 way of study, you will also learn how to seek truth from God's Word on your own as you use a transferrable Bible study method.
This 3-week study is FREE for all attendees of the Declare Wild Obedience conference. Head over to a secret page on my site for details and use the password "uprising". This page and offer is only available through October 10th, so be sure to head over today to download your free copy!
I can't wait to see a new uprising of the Spirit among us.